👍 "I've recently been reading your books and they are excellent."
👍 "Phaser 3 can be tricky, you made my way easier by tons!"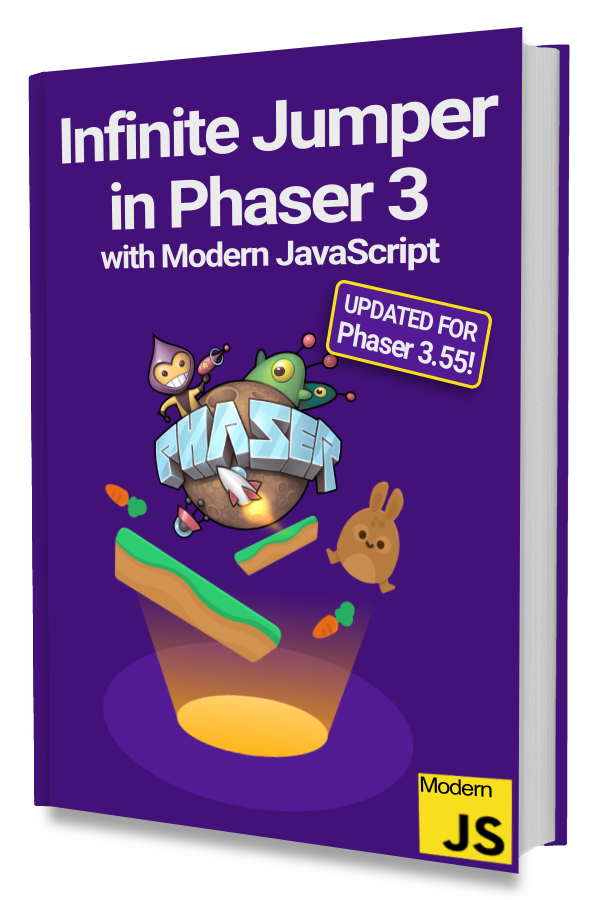 Make an Infinite Jumper in Phaser 3 with modern JavaScript!
More Resources
We've got a lot more resources for you within Ourcade.
If video is more your thing then check out our YouTube Channel.
We have a 10 part series showing you how to make a Phaser 3 game from scratch starting with an empty folder.
Then we have a 6 part Memory Match series to help you make a Mario Party-inspired memory game. Perfect for those who have gone through the beginner tutorials!
Go to the YouTube Channel for more videos!
If you prefer to read then there's a wealth of information on our blog.
Check out the articles to help you add more features to Bunny Jump after you've finished reading the book!