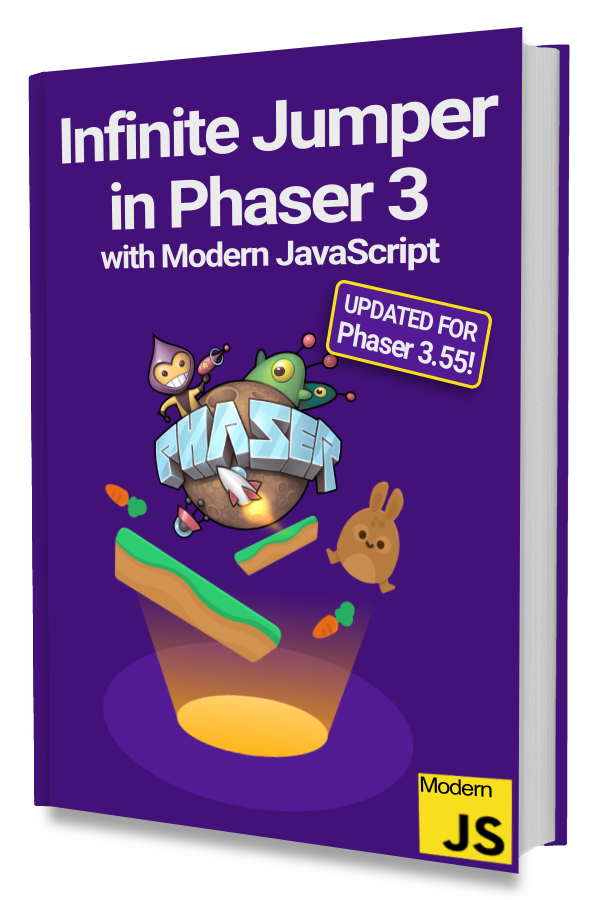 Make an Infinite Jumper in Phaser 3 with modern JavaScript!
Want the ePub Version Instead?
You can also read this book on an eReader if that's how you roll.
The only difference is that the ePub version will cost you 💰. The good news is that it is just $5.
The content and material is the same for both versions.
Buy the ePub version!
More Resources
We've got a lot more resources for you within Ourcade.
If video is more your thing then check out our YouTube Channel.
We have a 10 part series showing you how to make a Phaser 3 game from scratch starting with an empty folder.
Then there's a quick 3 part series that shows you how to get started with using Phaser 3 and TypeScript to write code that scales.
Go to the YouTube Channel for more videos!
If you prefer to read then there's a wealth of information on our blog.
Check out the articles to help you add more features to Bunny Jump after you've finished reading the book!